Kawasaki ATV Guide
Kawasaki ATV models including the Mule UTV and the Teryx RUV are all covered in the handy guide. You'll find videos, pictures, specs and more, all in one convenient place.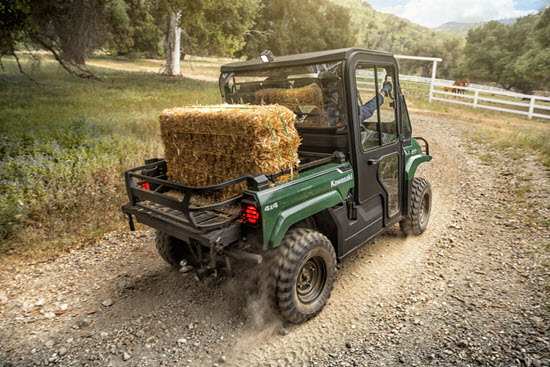 Kawasaki Mule Pro-MX for work and play.
---
---
Kawasaki Brute Force
Kawasaki Bayou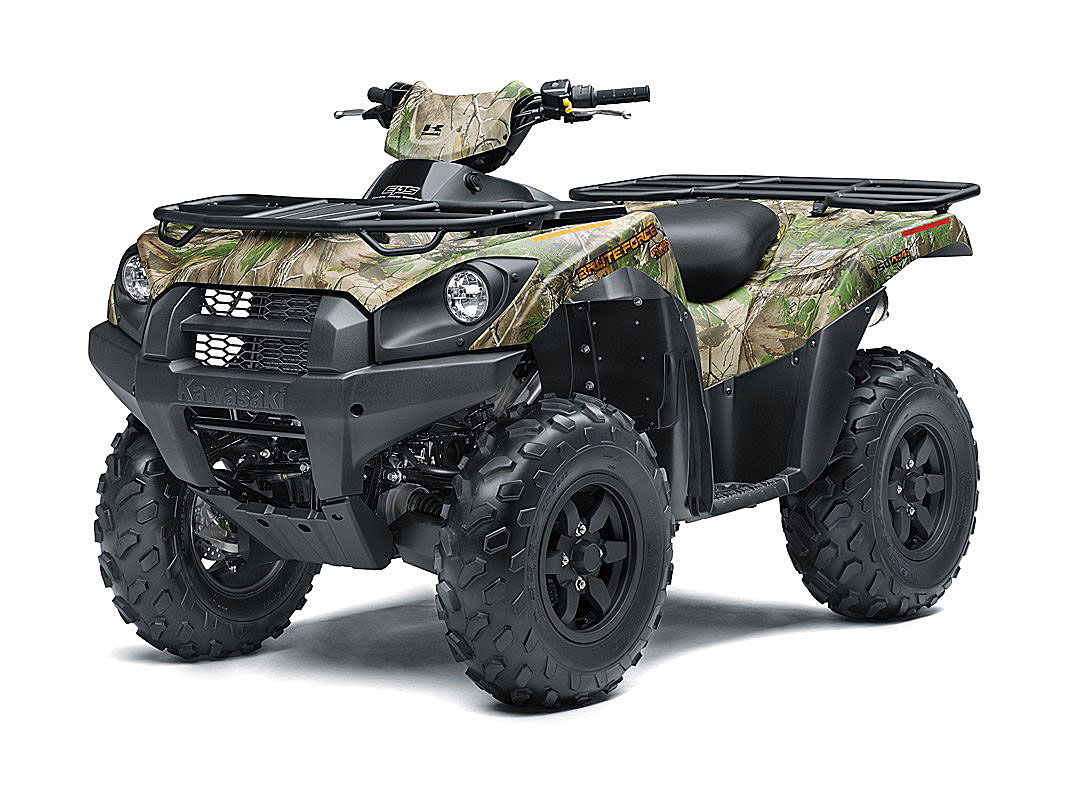 The Brute Force is the only utility ATV line offered for 2019. It's available in two model lines, the 750 and entry level 300.
The 300 offers a liquid cooled engine, CVT transmission, and 500 lb. towing capacity. Bargain pricing makes it a good entry level choice.
The Brute Force 750 now sports a fuel injected 750cc V-twin for plenty of stump pulling power. But with a revised 4 wheel independent suspension and optional electric power steering, the ride is anything but brutal. Kawasaki's unique rider adjustable front diff and engine braking control completes the package.
2019 Kawasaki Brute Force 750 Guide - There haven't been any major updates since 2012. How does the Brute Force stack up against the current competition?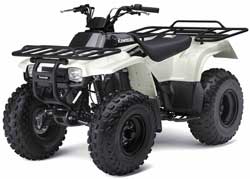 The Bayou is Kawasaki's entry level model with a 250cc engine and compact size. It's value priced but built for reliability with a simpler 5-speed transmission (includes reverse) and shaft drive to reduce maintenance.
Kawasaki Prairie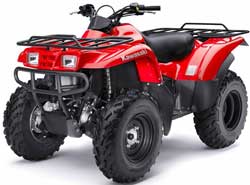 If you prefer to keep things a little more basic, the Prairie comes in with an air cooled engine complete with old school carb. A simple swing axle rear suspension continues the back to basics theme.
But don't think the Prairie is a stripped down model. You still get 4wd with the variable diff lock, automatic CVT transmission, the engine brake system, and front wheel disc brakes with a sealed rear multi-disc brake.
Kawasaki KFX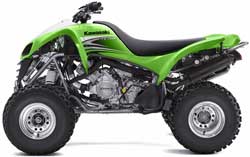 The KFX is obviously the sport Kawasaki ATV model. Too loaded with racy features to list here, the 450R version keeps you entertained with a fuel injected, state of the art single cylinder engine, aluminum frame, and disc brakes all around.
There's even a look alike KFX 90 Youth ATV for the little ones.
Kawasaki Mule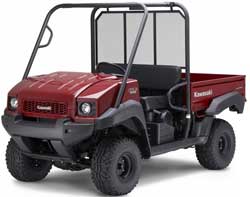 Meet the original UTV. The Kawasaki Mule is all about utility. It comes in several different configurations so it's easy to choose the one that gets the job done. This model range now includes everything from a simple 2wd single cylinder to a V-twin powered 4 passenger with 4wd. You can even have a diesel engine in several models.
Mule Pro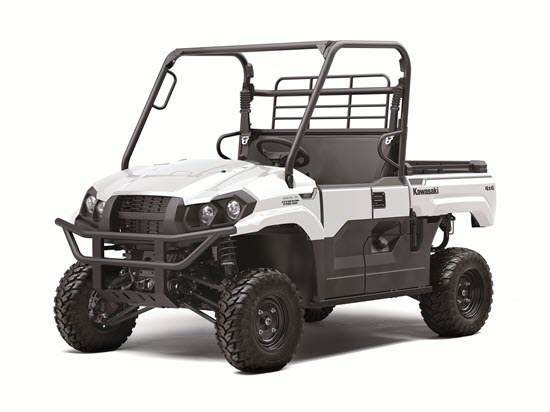 2019 Kawasaki Mule Pro-MX - All new mid-size model is loaded with plenty of useful features. Learn all about them is this review.
Kawasaki Teryx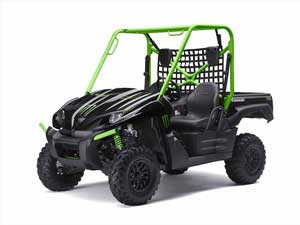 New Kawasaki Teryx for 2009. - 2009 Kawasaki Teryx Video, Specs, pictures, and more. Details on the features like digital fuel injection and adjustable suspension.
Kawasaki Teryx Model Guide . - The Kawasaki Teryx model line up for 2013 has some interesting additions. We'll tell you what they are, along with the major differences between each model, including the Teryx4 four seater.
Kawasaki ATV Teryx Accessories. - Looking to perk up performance and looks with Kawasaki Teryx accessories? Or maybe just add some cup holders for convenience? We'll show you what's out there from $6,000 suspension kits to $4 hitch pins.
Guide to Teryx4 Models - Detailed review of the 2013 Kawasaki Teryx4 models complete with photos, videos, specs, and lots more.
Kawasaki ATV Parts and Accessories
Kawasaki Discount ATV Parts - Listings for over 60,000 parts that are updated constantly for the best deals available each day. You can find great deals on the most popular Kawasaki accessories like winches, wheels, tires and more. Or if you just need some OEM replacement parts at bargain prices, you can find them here too.
---
---