Best ATV Winch Accessories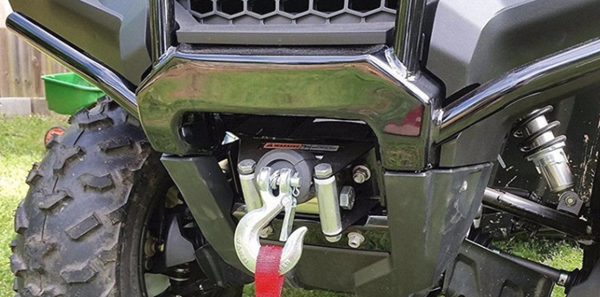 ATV winch accessories will vastly improve the versatility of a basic winch.
The right ATV/UTV winch accessories can turn any ordinary  winch into one of the most effective tools you can have. We'll give you our favorites and recommendations for a lightweight kit that can be carried on any ATV or UTV. 
Favorite ATV Winch Accessories
Synthetic cable with cable bumper - If you're buying a new winch we highly recommend one with synthetic cable. As the former owner of an auto recovery business we've just had too many close calls with the wire cable. If you already have a winch and are looking to upgrade, the first accessory we would buy is synthetic cable. 
Lighter, stronger, easier to handle, and most importantly, safer than wire cable. Synthetic is a little more expensive but it's the best money you'll ever spend. Add a winch cable bumper and you're all set.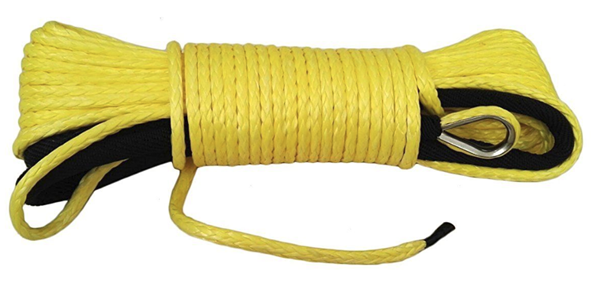 Roller fairlead for synthetic cable  - If you're buying a new winch it will come with the appropriate roller fairlead. If you're replacing wire cable you'll need a new one that's a little bit wider for the synthetic cable.  we like the aluminum ones.
Snatch block - A snatch block is one of the most useful ATV winch accessories you can have.  It increases your winching options exponentially. One of the smaller lightweight models will be fine for most ATVs or UTV's.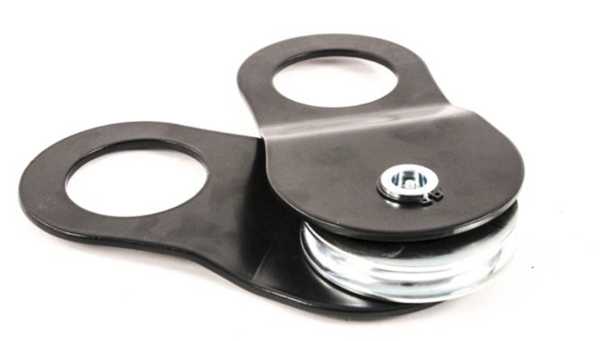 Soft shackle - Made from super strong synthetic cable, soft shackles substitute for the heavy and bulky metal d-rings and shackles. Stronger than steel. lightweight. compact, and they even float. No more lost shackles in muddy water.  Available in several sizes and weights, these are highly recommended.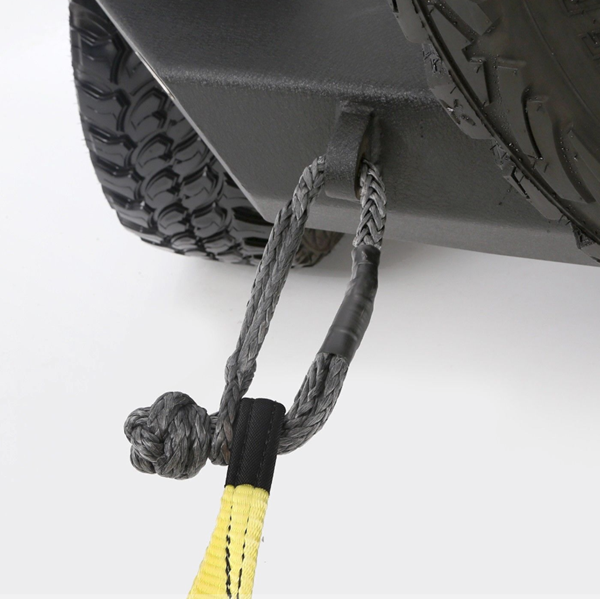 Receiver hitch mount -  We really like the  receiver hitch winch mounts. With receiver  hitches on both the front and rear of your ATV or UTV, these offer unmatched versatility. We can't say you'll never get stuck, but one of these setups would make it a lot less likely.
Cable extension / tree protector - These are pretty self-explanatory.  A length of strap or cable with loops on each end. Don't be shocked, but we like the ones made from synthetic rope. Much  lighter and more compact than the ones made from wide nylon straps. That makes them much easier to carry on an ATV/UTV. An anti abrasion sleeve is a nice addition.  Add some soft shackles to connect them, and you're ready for almost any situation.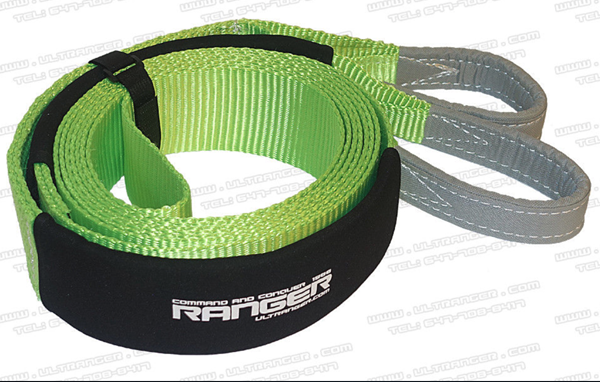 Wireless remote control - A great way to "cut the cord". One of the most popular ATV winch accessories.  Allows you to operate your winch from any location within range. That's another way of saying out of harm's way. 
Shackles and D rings - Even though we like and recommend the soft shackles we realize there is still a need for some of the metal shackles and D rings. The  lighter duty versions are usually fine for the average ATV/UTV.
Waterproof cover - An inexpensive way to drastically increase the life of your winch cable. The one main downside of synthetic cable is damage from UV. A winch cover will go a long way towards solving that problem.
ATV Winch Accessories Kit - Recommendatioins
Our recommended kit will be light and compact, but will still have what you'll need for all but the most extreme situations.
Snatch Block - Don't buy more than you need. A 4T rating will be fine for most ATV/UTV needs.
Soft Shackles - At lest a pair, but more is better. We like at least 1/4" size rope with at least 7,000 lb. rating.
Synthetic Cable Extension - At least 25 ft. and we like the abrasion sleeves if you need to use a tree or other object as an anchor point.
Wireless Remote Control - If it won't bust your budget, remotes are a huge improvement in convenience and safety. 
---
ATV Winch Accessories
---