ATV Trailer Hitch Guide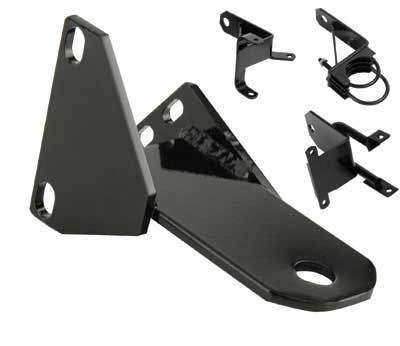 Buying an ATV trailer hitch isn't as simple as you might think. We tell you what's most important to know. And don't miss the link to the best value for four wheeler trailer hitches we've found. Just follow the article to the end.   

There are two main types of hitch mounts for ATVs. The plate mounted drawbar style and the receiver hitch. Adapters are also widely available to convert one to another, and to fit other hitch types like the hitch pin. 
Trailers can be connected to the ATV with several types of hitches. The two most popular are the hitch pin and the ball type. Other types include offroad articulating and the pintle hook and eye.

ATV Trailer Hitch Types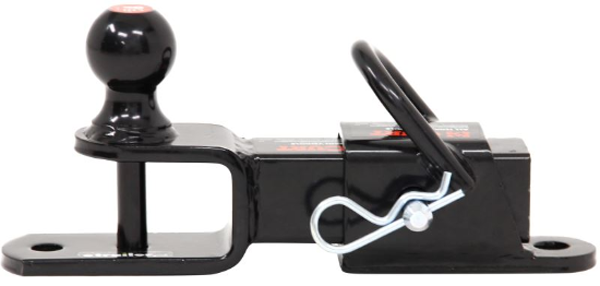 Combination hitch adapter and extension.
Hitch Pin - The lightest duty type of hitch. These are most common on light lawn care trailers. They're fine for light trailers and very low speeds. Mounts are by an inexpensive plate bolted to the ATV and a simple pin that connects the trailer to the mount by dropping it through holes in the trailer bracket and hitch mount.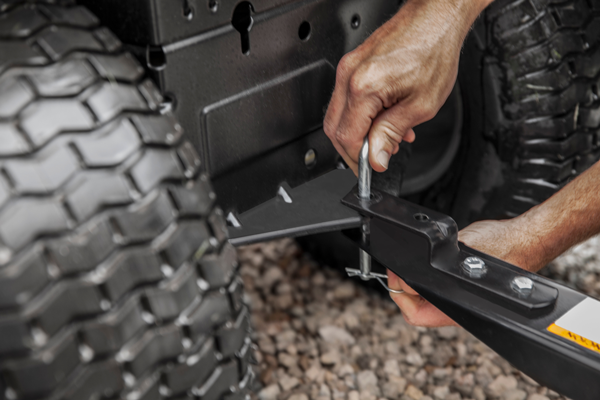 Hitch pin style ATV trailer hitch.
Ball - The most common hitch coupler. The ball hitch works well on a wide range of ATV trailers and load ratings. The ball type hitch can be mounted in a variety of ways. 
The simplest is a direct bolt on to the mounting plate on the ATV. 
To extend the distance from your ATV, a drawbar extension or receiver hitch adapter can be used.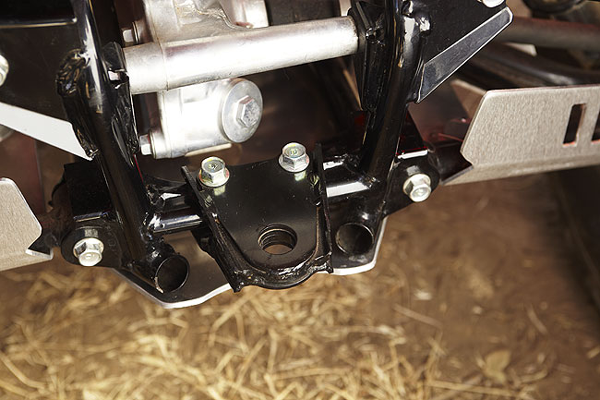 Ball mounting plate allows for direct bolt on of the trailer ball.
Pintle Hook and Eye - Popular on agricultural and heavier duty trailers. They work with an "eye" or ring on the trailer that engages with a hinged two piece hook that locks around the eye.
The pintle type hitch permits more movement over rough terrain before it starts binding. They can sometimes have more slack than a ball hitch so work better at low speeds.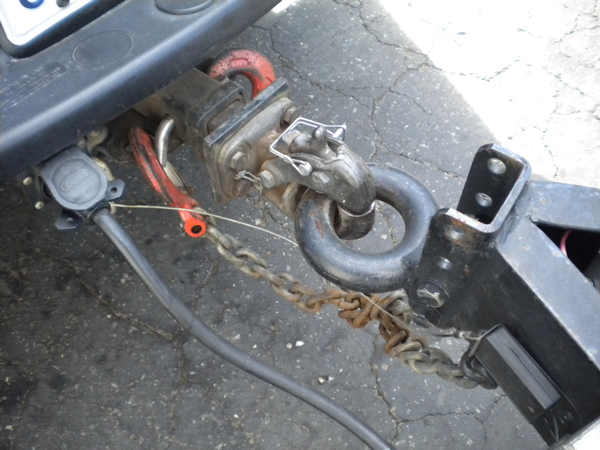 The pintle hook and eye trailer hitch.
Offroad Articulating - For very rough and uneven terrain. The ATV articulating hitch works in a 3-axis motion. They offer an extra degree of safety in the event of a trailer rollover. The trailer can actually roll multiple times without coming unhitched from the ATV!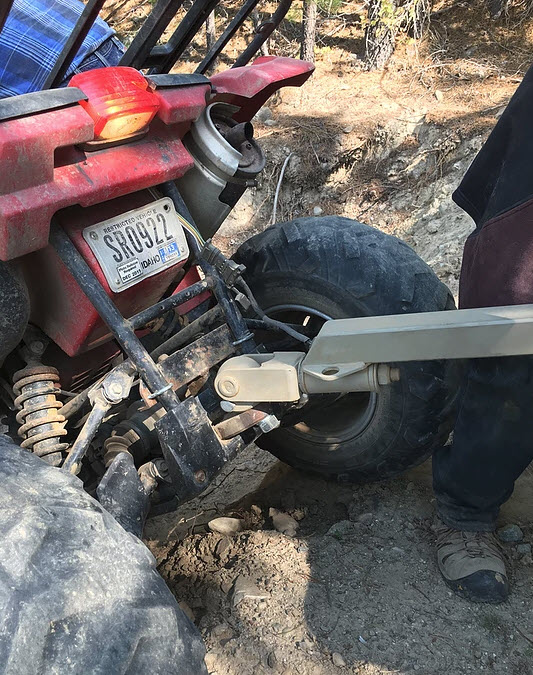 Offroad articulating 3-axis hitch.
Our list of most important features include the following:
The hitch needs to be sturdy enough for the work you need to do. That usually means heavy gauge steel.

You want a trailer hitch that is made to fit your specific model ATV.

A durable finish like powder coating is desirable for a long lasting ATV hitch.

All the necessary mounting hardware and instructions.
---
Recommendations
Which hitch do you need? That depends on what kind of trailer or trailers you need to pull. If you just have one trailer, then you only need a hitch to fit it.
If you need to pull several different trailers, one of the combo hitches that include an extension, a receiver, and both ball and hitch pin mounts would be the best choice.
We set the link below to take you directly to the top deals for ATV trailer hitches listed today on Ebay. 
Disclosure: Links have discount prices for you and may pay small commission to us. Details

---
ATV Receiver Hitch - deals are covered in this article, along with our pick of the best values.

ATV Trailer Hitch Guide
---