Top ATV Camping Tips.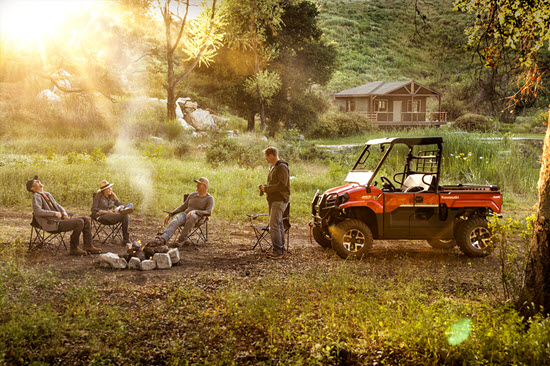 ATV camping can have different meanings for people. Some think of the solitude of being 100 miles from civilization, others think of a casual weekend in a luxury cabin at a fancy resort. And just about everything in between. But most ATV or UTV camping has several things in common. That's where our list comes in. We looked to cover the basics of what most folks need for a fun and safe outing. A lot of these tips apply just as well to a day trip on the trails. 
ATV Camping - Top Tips
Trial run close by.
Make all your mistakes close to home first. Gives you a chance to work out what to take and how to pack it. How does the machine feel with the heavier load? Does everything stay secure? Easy access to most frequently used items? We've found one thing that helps is to keep heavy items as low as possible. The ATV/UTV will handle better and the load will stay in place better.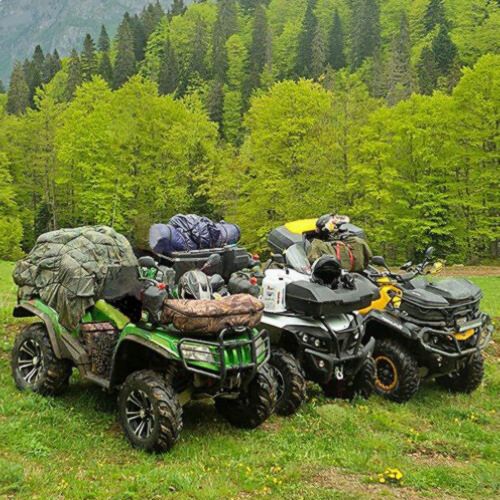 Secure the load and use the buddy system for the most fun and safety.
Buddy system.
Being alone in the middle of nowhere with a problem and no help is not fun. Not supposed to be survival training. In addition, let someone know where you are and where you plan on going, Check in at regular intervals. 
Use checklists.
Check off each item as it's packed. When you get a list of items that works for you, print out a few and use them every time you pack.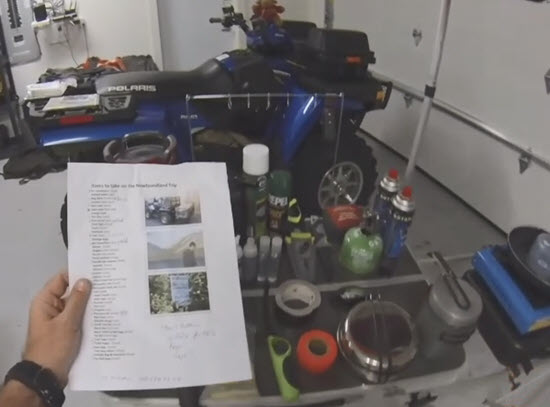 Organize everything you need and then use a checklist to make sure it gets packed.
Build up to longer trips
Get a few successful camping trips behind you before you take on a long one. Maybe consider a trip to one of the commercial ATV campgrounds. Things will happen you couldn't possibly anticipate sitting on the couch.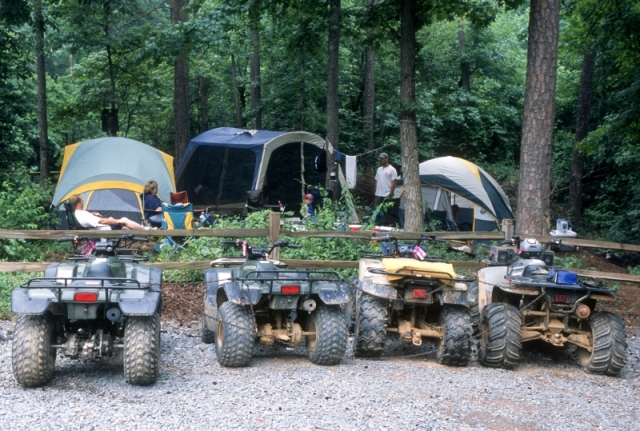 ATV camping at a commercial campground can be a great way to get started.
Machine maintenance - no issues before leaving like worn parts or tires.
Go ahead and change the oil, clean the air filter, replace those worn tires, etc. before you go. Make sure all the controls are in excellent working order. Check all the nuts and bolts for tightness and proper adjustment. 
First aid kit, tool kit, trail repair kit, hydration.
Don't leave home without it. You'll have to decide what works best for you. Our bare essentials list for each:
Tool Kit - Tools to handle most of the fasteners on the ATV. That usually means screws, nuts, and bolts. Gripping tools like pliers and vice grips. A basic file or two. Cutting tools, something with a cutting blade, and we like to have a pair of diagonal cutters too. An assortment of cable ties, along with some duct and electrical tape. A small LED flashlight is useful for seeing in dark nooks and crannies.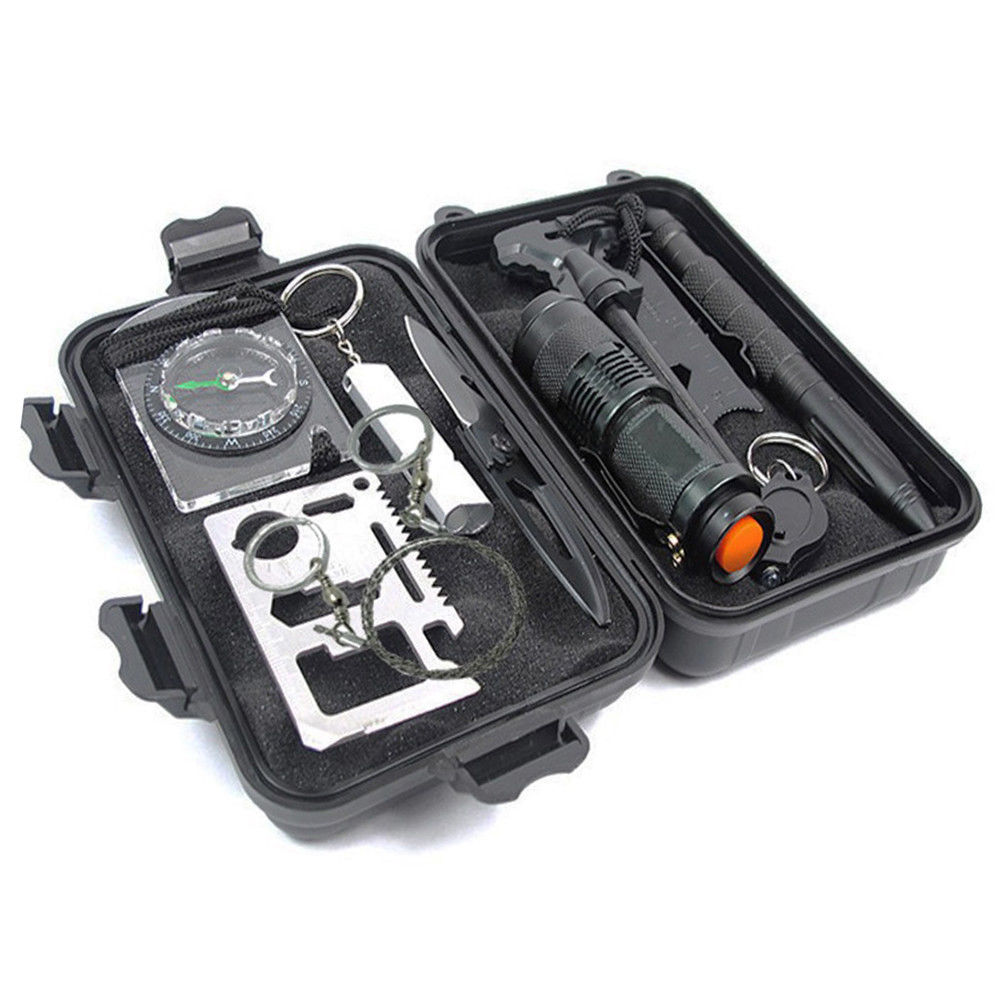 A separate survival tool kit can be handy.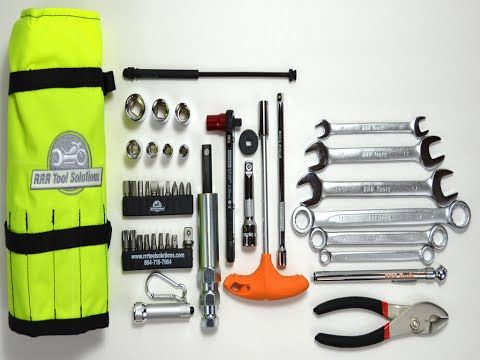 Basic ATV tool kit in a secure roll-up bag is a must have.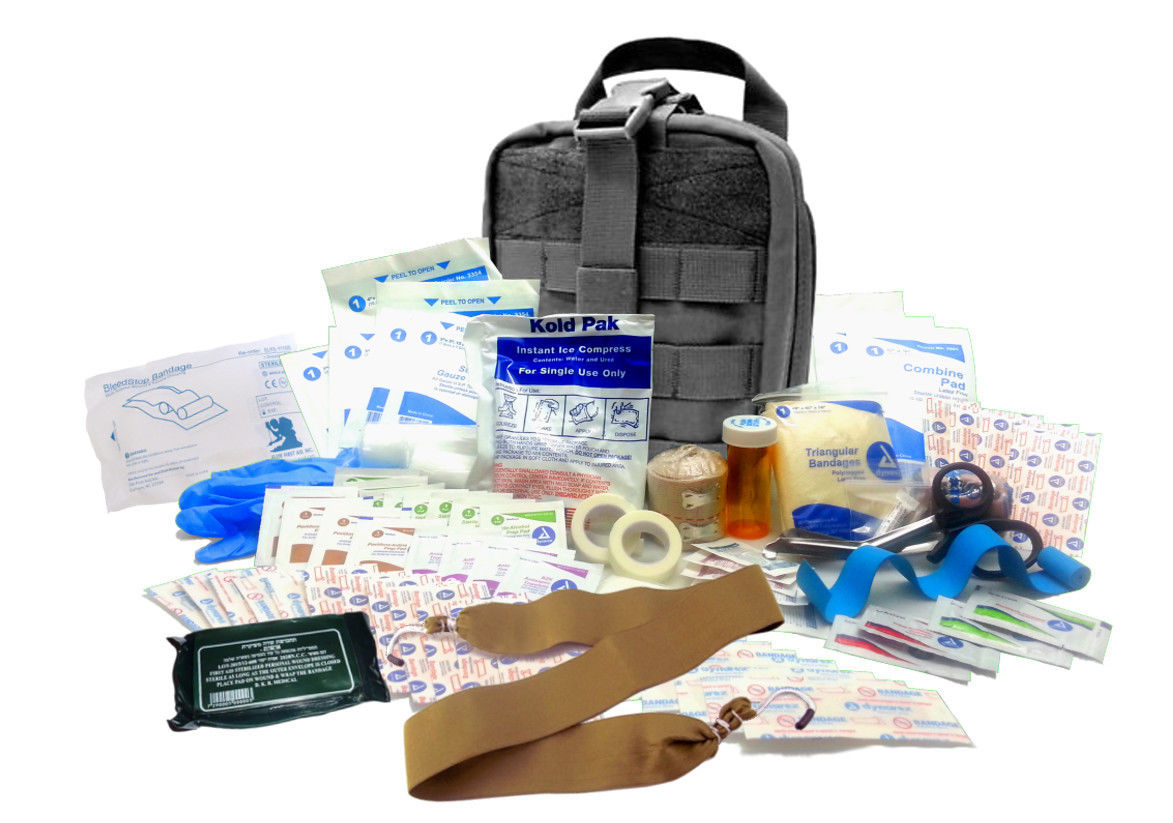 First Aid - Something to handle insect bites, cuts, scrapes, minor infections, and moderate pain. Make sure it's in good shape before you leave and it needs to be packed in something waterproof.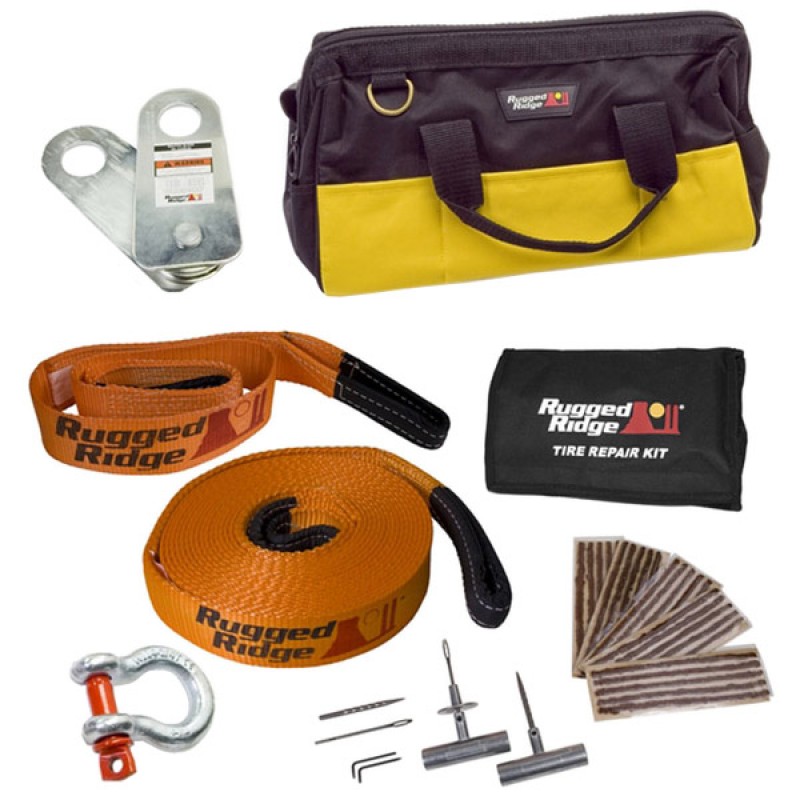 Trail Kit - Tools for wheel removal and a way to jack up the ATV, tire plug kit with sealant and a way to get air back in the tire. Tow rope/strap, snatch block, shackles, and a pair of heavy work gloves. Spare fuses for everything on your ATV or UTV. A spare fuel filter if your model uses one. You might consider installing one if it doesn't.

Hydration - Plenty of it, especially in warm weather. Bladder type hydration packs are the easiest to carry and take up the least space. For ATV camping, you could use the backpack style. For UTVs they can be secured nearby and run the line so it can be easily reached. It's never a good idea to leave for any length ride without plenty of water.
Prepare for weather changes. Versatile riding gear and clothing.
Sudden weather changes can ruin your day if not prepared. Heat waves in low lying humid area can sneak up on you. Higher altitude mountainous areas can produce sudden cold snaps. In short, make sure you stay aware of the weather. Flash floods can happen suddenly with very little warning. Tornadoes and severe thunderstorms can sneak up on the unaware.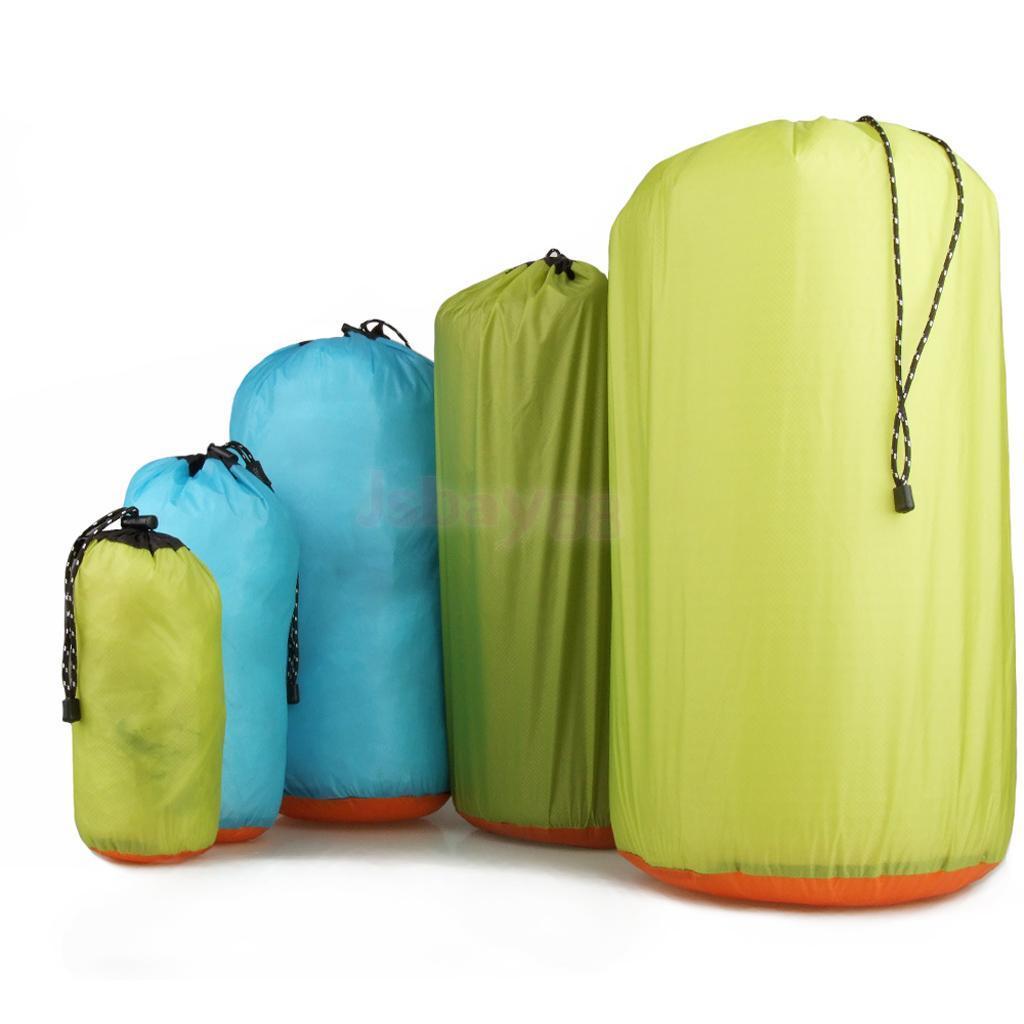 Pack for dust and water.
Specialty dry bags or zip lock plastic bags inside nylon outer bags. Scotchguard waterproofing can be applied to textile bags to help keep water out. Also works pretty well on boots. 
Backup map - don't rely on electronics.
The minute you depend on that GPS or phone is when it will quit. You need an accurate and readable map of the area. Be sure to pack it so it stays clean and dry. Better bring a compass too.
Pack to keep most needed items accessible.
First aid kit, trail repair kit, hydration, riding gear and clothes. Nothing worse than needing a jacket or sunglasses and realizing it's in a bag under the tent, sleeping bag, and cooking stove!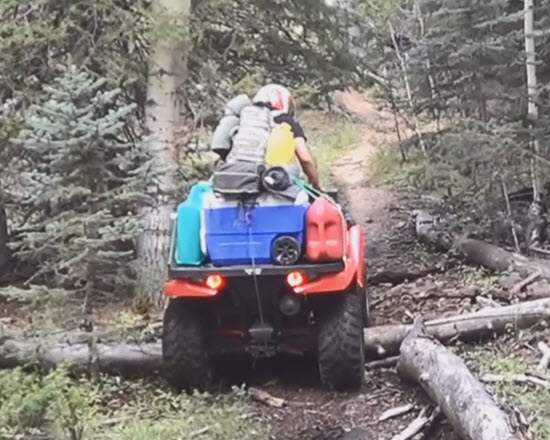 Keep heavy items the lowest for best handling.
Don't try to carry too much.
Basic rule is lighter and smaller is almost always better. Multi-use items will help with that. For example, a Leatherman style multi-tool could replace several single use tools.
Too much stuff may ruin the fun of the ride and can be dangerous. If you feel like you need to carry everything you own, you might want to rethink this ATV camping thing. Don't pack so much that it interferes with a comfortable or safe riding position. If it gets to that point, consider a trailer or larger ATV or UTV.
ATV Camping Parting Tip
ATV and UTV camping can be a lot of fun. You can be as casual or serious as you like. But always remember to use extra caution with a loaded 4 wheeler. You have a lot of extra weight and not always in the best place for good handling. You won't be able to maneuver like you may be used to. Just start slow and gain some experience first. See ya' out there. 
---
Related Articles:
ATV Review Directory - ATV comparisons, reviews, and tests.

ATV Camping Tips
---